About Elsie
I'm giggly. And a bit dorky. And I write swoony, happy books about love and puppies.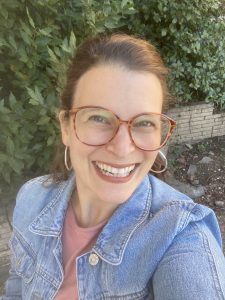 Elsie here! Don't mind this selfie taken in a bush by my garage, it was a beautiful day and the rest of the house was under construction.
Ah, the joys of living in the South of France!
But seriously.
I'm Elsie Woods, writer of happily ever after with a big dose of furry friends.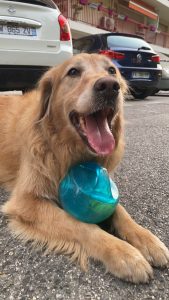 As the proud servant to a golden retriever named Missy, I've always adored stories where the sidekick was a four-legged bundle of cuteness – and that's why they always figure large in my stories.
Love, laughs, and furry friends.
Even the thought makes me smile!
(And also, isn't Missy the cutest? I might be biased 😍)